Great Reputation
Our founder, John P. Gismondi, has been ranked by his peers in "Super Lawyers" to be the #1 rated personal injury lawyer in Pittsburgh! When the other side sees our name attached to your personal injury or wrongful death case, they will take your claim seriously.
Great Results
$28

Million

Verdict in wrongful death case, one of the largest in Pittsburgh history.

$7

Million

Reckless driving death of an auto parts salesman, largest punitive damage award against a single individual in Pennsylvania.

Multi

Million

While stopped at a red light, a coal truck struck a motorcyclist from behind and caused his bike to burst into flames.
Great Service
Your case is extremely important to you, and it is just as important to us. We take pride in being available to you and returning your phone calls.
A Law Firm for Injury Victims
Choose the RIGHT Lawyer!
Choosing the right lawyer is the most important decision you will make. It can mean the difference between winning and losing, and between getting full compensation for your injury and perhaps nothing. You need a law firm that is strong and well-respected, one that creates a healthy sense of fear in the people who caused your injury.
Under the leadership of our founder, John Gismondi, we have been the right lawyers for countless people in Pittsburgh and throughout Pennsylvania who have been injured as a result of:
Medical Malpractice
Motor Vehicle Accidents
Wrongful Death
Airplane & helicopter accidents
Dangerous products
Work site injuries
Whether these or any other circumstances have injured you or a loved one, our accomplished injury law team has the proven trial skills, credibility and history of success you need working for you. When the other side sees our name attached to your personal injury or wrongful death case, they will take your claim seriously.
You Mean Business… So Do We
If you or a family member has been injured or died as a result of an accident, we are the right lawyers to have on your side. While no lawyer can turn back the hands of time and undo a family tragedy, a good outcome in your legal case can improve your quality of life and provide financial security for your family.
By bringing a powerful lawsuit we can hold negligent parties accountable for their actions and also help to make sure that some other family doesn't have to experience the heartache or suffering which you have.
Free Consultation With A Pennsylvania Personal Injury Lawyer
Call us now for a free consultation at 1-888-529-1255. Our attorneys handle personal injury and medical malpractice cases throughout Pennsylvania. And remember, we always return phone calls!
meet john gismondi
Founder / Owner
"... trial attorney, bar associate president, law school professor..."
These titles reflect the different aspects of John P. Gismondi's distinguished legal career, a career marked by service to his clients, the legal profession, and the lawyers of tomorrow.
Mr. Gismondi attended college at the University of Pittsburgh and graduated with highest honors in 1975. In 1978, he graduated from the Univerity's School of Law where he was a member of the Law Review…
Learn More About John Gismondi
Learn More
About John Gismondi
client feedback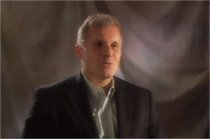 "I came to know John Gismondi through a lot of business associates in Pittsburgh, a lot of the attorneys who I asked who we should seek for legal counsel and his name just kept coming up.

I happen to be a nurse and it happened to be a very serious medical case that we were working on with John and he was very open to anything that I had to say about the case, any ideas that I had to share.

The part that I didn't understand was the legal piece, which he was able to explain well to me. I wasn't someone who I ever thought would pursue something medically, however, it was an extraordinary circumstance and it was really important to me to make a change in the environment and he really helped us to be able to do that. I initially said that I would really love to meet with everybody at the hospital so that they could listen to what I had to say.

I knew that things don't always work out well in the hospital environment and things don't always go the way that we intend for them to go. He was able to pull that meeting together and they allowed it to happen. He was very compassionate to our situation and what we were going through. We would definitely recommend John and we have. John told us the truth."

"I come from a family of attorneys, they know John well, and recommended him as the best person for our particular situation which was a medical error of one of my close family members.

He really managed us through, coached us through the highs and lows. There was a lot more lows than highs through these types of emotional processes. And while the whole process beginning to end can be a fairly lengthy process, it was a pretty efficient process, it didn't take a tremendous amount of time.

But his experience really gave us a lot of confidence that the decisions we made, the actions we took were the appropriate actions. If somebody had a similar situation, I would tell them they don't need to go anyplace else, just turn it over to John and he'll take good care of you."

"We were referred to John Gismondi and Associates after an incident with my daughter. With my wife being a nurse we kind of figured that mistakes were made and we weren't getting the answers we needed from the hospital, so that's why we contacted John Gismondi.

John and the staff here called us several times a month and told us exactly what was going on with the process and how everything would play out. At the time we were looking for an attorney, my wife asked people at the hospital and said who would you recommend, and who would you not want to go up against and John's name just kept on coming up.

I really think that John Gismondi and Associates, both John and his staff here, not only are they very good with their business, they are very compassionate and very caring."

"When we suspected a medical error with a close family member, we started the search to seek someone whom we could really trust. For me, trust and sincerity were the two biggest issues. And with John that's exactly what you get, he is very sincere, along with his talents he brings the tools that you need.

We couldn't have asked for anything better. I definitely trust him like a brother, I mean, there's no question and that's huge to have somebody who you can open up with, feel comfortable with, and rely on and you know that the job's going to get done. I would recommend John Gismondi to everyone, yes, he is the best, and he definitely eases the pain."
View More Testimonials