About Our Law Firm
Choose the RIGHT Lawyer!
Choosing the right lawyer is the most important decision you will make. It can mean the difference between winning and losing, and between getting full compensation for your injury and perhaps nothing. You need a law firm that is strong and well-respected, one that creates a healthy sense of fear in the people who caused your injury.
Under the leadership of our founder, John Gismondi, we have been the right lawyers for countless people in Pittsburgh and throughout Pennsylvania who have been injured as a result of:
Medical Malpractice
Motor Vehicle Accidents
Wrongful Death
Airplane & helicopter accidents
Dangerous products
Work site injuries
Whether these or any other circumstances have injured you or a loved one, our accomplished injury law team has the proven trial skills, credibility and history of success you need working for you. When the other side sees our name attached to your personal injury or wrongful death case, they will take your claim seriously.
You Mean Business… So Do We
If you or a family member has been injured or died as a result of an accident, we are the right lawyers to have on your side. While no lawyer can turn back the hands of time and undo a family tragedy, a good outcome in your legal case can improve your quality of life and provide financial security for your family.
// Meet the Team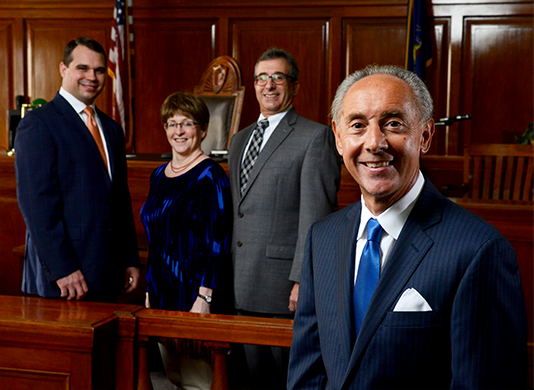 By bringing a powerful lawsuit we can hold negligent parties accountable for their actions and also help to make sure that some other family doesn't have to experience the heartache or suffering which you have.
Free Consultation With A Pennsylvania Personal Injury Lawyer
Call us now for a free consultation at 1-888-529-1255. Our attorneys handle personal injury and medical malpractice cases throughout Pennsylvania. And remember, we always return phone calls!